Home>Products>Cylindrical Roller Bearings>NU406MA.C3 Single Row Cylindrical Roller Bearing

English
NU406MA.C3 Single Row Cylindrical Roller Bearing
Original

Original

Refer to Our Quality Control

NU406MA.C3 Single Row Cylindrical Roller Bearing

1 Set

Contact With Us

Original Package

Within 5working days

paypal,UnionPay, Visa/MasterCard, Amex, Discover,T/T

1000Sets
Product Details
| | | | | | |
| --- | --- | --- | --- | --- | --- |
| Condition: | New | Brand: | Does not apply | MPN: | Does not apply |
Product Description
Welcome to the Official Fish4Parts eBay Store

HomeAbout UsFeedbackContact Us

HomeAbout UsFeedbackContact Us
Fast & Free Delivery 1000s of items in stock Open 24/7 Secure Shopping
CategoriesBearingsRotary Shaft SealsFlexible CouplingsTorque LimitersAnti Vibration MountsPower Transmission DrivesSite & SafetySecure Payments
Why Choose Us!
Store Newsletter

Subscribe to our newsletter to receive exclusive deals, promotions and offers:

Follow Us
NU406MA.C3 Single Row Cylindrical Roller BearingDESCRIPTION
NU406MA.C3 Single Row Cylindrical Roller Bearing are separable meaning the bearing ring with the roller and cage assembly can be separated from the other ring. Because of this mounting and dismounting the bearing is simplified – as well as an ease of assembly and fitting.
Inside Diameter = 30mm, Outside Diameter = 90mm, Width = 23mm

Typical applications include Heavy Industry, Automotive & Agricultural, Engines & Transmissions, Rail & Transport and Pumps & Plant. For a step-by-step guide to measuring a bearing  click here . If you need any expert advice on which bearing to select or any other queries then please don't hesitate to  contact us .


NU406MA.C3Single Row Cylindrical Roller Bearings  OUR PROMISE

We source our products from reputable branded suppliers around the World and we check every item for quality and value before it is included on our website.

Please contact our customer support team for technical advice or queries you may have in relation to any of our products.

We are adding more items onto eBay, however, to see what else weve got in stock or learn more about us visit fish4parts.co.uk or email sales@fish4parts.co.uk.

DELIVERY

Shipping costs are typically 3.99 AUD for small items, 23.99 AUD for medium/large items and 60 AUD for any heavy/bulky items.

Please contact us for a shipping quote on multiple/combined orders.

Dispatch time on most orders will be within the next working day.

If for any reason you are not completely satisfied with your purchase, you can return it to us for a complete refund within 14 days of purchase, simply send it back in its original condition and packaging.

PAYMENT
All prices include 20% VAT and will ship with a VAT receipt.

Call us on +44 161 737 6969 to pay with credit or debit card over the phone.

KEEPING YOU RUNNING

If we've not got it, perhaps we can make it. Our dedicated in-house 24-7 engineering team can manufacture products from scratch or modify existing stock (i.e. bore and keyway, etc).

A great place to buy ball bearings, bearings, flexible couplings, torque limiters, castors, anti-vibration mounts and more...

If you're stuck, we will do our utmost to help, we have knowledgeable engineers who can usually offer good advice and sometimes come up with ideas/solutions to what might seem an impossible task.

Find out more at arrowengineering.com.

 
Find us on Facebook - Follow us on Twitter - Visit Arrow Engineering
Fish4Parts Ltd Copyright © 2016. All rights reserved.
Distributor Bearing Wholesalers Incspecializes as seller an NU406MA.C3 Single Row Cylindrical Roller Bearing to companies throughout the USA, Canada, Mexico and parts of Europe. The headquarters is located in Singapore where a 10,000 square foot facility includes offices and warehousing space. Here at Distributor Bearing Wholesalers Inc, our team is proud to supply BB, large distributors and smaller companies and individuals with a huge selection of NU406MA.C3 Single Row Cylindrical Roller Bearing that are unparalleled in the industry. We offer a size range from 0.8 mm to 5 inch, in nearly every material and grade required per customer specifications. So, if you need a reliable source for precision and non-precision balls and rollers any of the following materials we are your people! What good is the BEST product without the BEST quality of care? You're in good hands with the Distributor Bearing Wholesalers Inc. We want to ensure you receive the utmost in quality products, with impeccable customer service that you will not receive anywhere else. This philosophy is what sets us apart from our competitors.
We offer NU406MA.C3 Single Row Cylindrical Roller Bearing under the Distributor Bearing Wholesalers Inc. Most bearings feature case-carburized components. Rings and rollers are made from case-hardened alloy steel of "Bearing Quality" to provide superior fatigue life and reliability. Precise control of heat treatment, dimensions, and surface finish of the components further contribute to reliable bearing performance. So whether you're looking for an American-made, case-carburized inch series cylindrical, or a metric series through-hardened variety, NU406MA.C3 Single Row Cylindrical Roller Bearing has you covered with a proper fit to your application. Premium steels and heat treatments are also available for applications requiring extended life and high reliability. AS HEAT TREATMENT NU406MA.C3 Single Row Cylindrical Roller Bearing's Austenite Strengthening process (AS) is a special heat treatment applied to the rolling elements. By chemically altering the surface chemistry of the roller, NU406MA.C3 Single Row Cylindrical Roller Bearing is able to create a thin layer of retained Austenite that results in compressive stresses that increase bearing life. AS Treatment alone results in a material life multiplier of 1.5. When used in conjunction with TMB, that life multiplier increases to 3.6. HL SURFACE TREATMENT NU406MA.C3 Single Row Cylindrical Roller Bearing's unique micro-pitting surface finish increases bearing life in applications with insufficient lubrication. Drawing on extensive oil field experience, Distributor Bearing Wholesalers Inc provides high quality, highly reliable sealing solutions for an extensive range of Cylindrical roller bearings in extreme temperatures ranging from –240 to 315 °C (–400 to 600 °F), and under pressures from vacuum to 24,900 psi (172 MPa). Distributor Bearing Wholesalers Incsealing solutions have been proven on critical equipment such as drill motors, measurementwhile-drilling tools, electric submersible, positive suction and injection pumps, packers, wash pipes, blow-out preventers, valves, chokes, risers, pipes, rotary control devices and slewing ring bearings.Distributor Bearing Wholesalers Inc application engineers have the competence and experience to provide custom-made sealing solutions to complex problems, utilizing industry standard and in-house developed materials. Computer aided design and finite element analysis can be employed to develop custom engineered Cylindrical roller bearings solutions that meet specific customer requirements. Subject to heavy loads, high temperatures, extreme debris and constant vibration,NU406MA.C3 Single Row Cylindrical Roller Bearing can wear out quickly – driving up the cost of operation. Components specifically designed for these tough conditions can lengthen service life, extend maintenance intervals and improve productivity. NU406MA.C3 Single Row Cylindrical Roller Bearing for greater operational efficiency. And, Timken engineers have worked closely with mud pump manufacturers for years to understand their needs and help overcome their challenges. That's why many major manufacturers and drilling contractors select Timken time and again for all four bearing locations in their mud pumps. For chain used in mud pumps and other oilfield applications, the American Petroleum Institute (API) sets rigorous quality standards. Timken Drives'registration to API Spec Q1, combined with its ISO 9001 compliance, certifies aworld-class quality system. According to ISO, this certification shows "demonstrated ability to consistently provide products that meet customer and applicable statutory
Distributor Bearing Wholesalers Inc identify the strategic and operational capabilities that can be used to counter risks, ensuring secure Cylindrical roller bearings supplies and a swift response to market changes. Inbound, outbound, around the world or round the corner, Cylindrical roller bearings Services develops a global demand driven supply chain about NU406MA.C3 Single Row Cylindrical Roller Bearing. Excavators, wheel loaders, pavers or concrete mixers – construction machinery has to combine maximum performance and precision. Moreover, with rising energy costs, high efficiency levels are imperative and emission standards need to be met. This requires high-performance drive and control systems. Faced with all these challenges, the construction machinery industry can rely on Distributor Bearing Wholesalers Inc and the company's system know-how, application experience and long history in developing innovative products NU406MA.C3 Single Row Cylindrical Roller Bearing. Distributor Bearing Wholesalers Inc customers around the globe expect solutions that are tailored to the needs. Through our worldwide network, we develop and produce precisely such solutions, always in close proximity to manufacturers and their specific challenges. When a rolling bearing NU406MA.C3 Single Row Cylindrical Roller Bearing is damaged during machine operation, the entire machine or equipment may seize or malfunction. Since bearings that fail prematurely or unexpectedly cause trouble, it is important to be able to identify and predict failure beforehand, if possible, so that preventive measures can be adopted. You can find the information about correct bearing NU406MA.C3 Single Row Cylindrical Roller Bearing handling, mounting, lubrication, and maintenance to prevent premature failure together with color photos of bearing failures.

Contact Us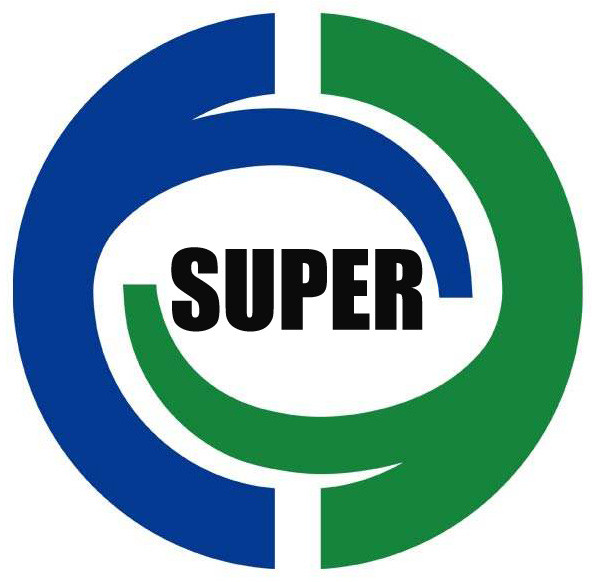 Distributor Bearing Wholesalers Inc

Email

ada@jbbearings.com

Address

4 Pemimpin Drive #03-09, Lip Hing Wholesalers Industrial Building Singapore 576147

Phone(Working Time)

00(65) 6258 1688

Fax
Related News
The Judging Of The Rubber Oil Seal's Merits
Y-Bearings Qualified products shall meet the following conditions: 1, the end face of the code identification and need to match. 2, smooth surface, no defect, no deformation. 3, with the skeleton of the rubber seal shape, the end face is...
Causes Of Overheating Of Motor Bearing And Its Treatment Method
Y-Bearings First, the concept of bearing overheating: In general, bearing overheating refers to the rolling bearing temperature rise of more than 55 ℃, sliding bearing temperature rise of more than 40 ℃. Second, the motor bearing overheating...
Drilling Pump Bearing Failure Analysis And Prevention
Drilling Pump Bearing Failure Analysis And Prevention from Distributor Bearing Wholesalers Inc Drilling pumps are widely used in oil drilling and gas field, known as the heart of the rig, the event of failure, the drilling...